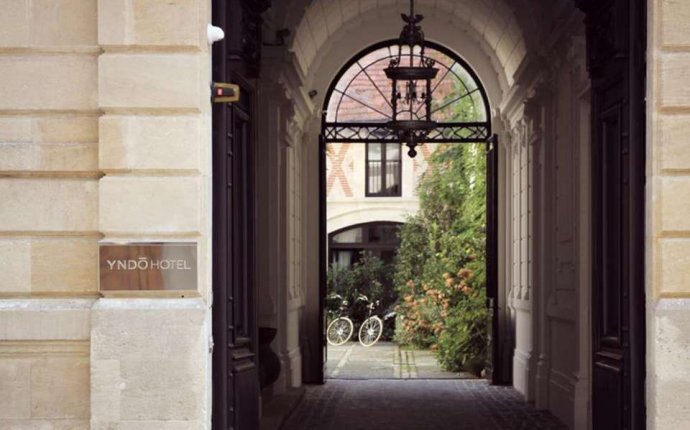 bordeaux france hotels
Bordeaux conjures up all sorts of images, but wine is likely to be at the forefront, the area having been connected with the wine industry since Roman times. You'll more than likely find some delicious kind of claret or summer rosé to be had at the best places to stay in Bordeaux too.
Bordeaux, as a city, is an important port, a cultural hub, a centre for foodies and a destination which offers various types of accommodation.
Capital of the Aquitaine region and located in the Gironde département, Bordeaux sits on a bend of the River Garonne, before the Garonne meets the Gironde estuary and finally the Atlantic.
In 2007, the city and its elegant streets – adorned with 18th-century buildings – were declared an UNESCO World Heritage Site, and the city has also been classified as a 'City of Art and History'. The atmosphere is vibrant, the architecture stunning and there's fantastic shopping, but it's also a city with a relaxed pace of life.
Within the city, our pick of the best places to stay in Bordeaux ranges from historical townhouses in the Chartrons district to an eco-friendly B&B and contemporary designer hotel (for self catering options go to our online partner booking.com). Head out into the countryside and you'll find neat rows of vines filling the landscape with many a turreted château offering an elegant style of living. The choices are endless.
For contemporary city centre chic
The best places to stay in Bordeaux are an eclectic mix! Our favourites in the contemporary bracket are:
Seeko'o Hotel - This luxury design hotel might look out of place to some; a modern cube sat amongst 18th century buildings on Bordeaux's waterfront. It offers forty five up to the minute suites, all mood lighting and designer furniture. And it claims to be very environmentally friendly. A lively bar serves great cocktails plus the spa is well worth a visit.
Hôtel l'Avant Scène may look traditional on the outside, but inside the rooms have been done up to the nines in contemporary style: sleek minimalist furnishings, hardwood floors, and Bose hi-fi systems as standard.
City centre B&Bs
If you don't want to blow the budget then the best places to stay in Bordeaux can be the city centre B&Bs and guesthouses.
La Villa Chaleemar is very centrally located and ideal if you want to be in the thick of things. The rooms have a Scandanavian feel with light painted wooden furniture. When the weather's good there's even a patio for sitting out.
Source: www.thehotelguru.com