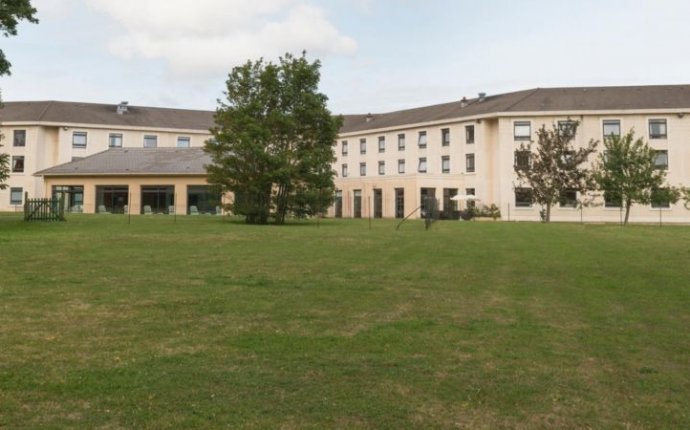 Hotels near eurotunnel france
If you are visiting Calais you will certainly not be alone! More than 30 million people on their way to and from England pass through Calais each year. Yet, should you choose to stay here, you'll discover many secrets that others simply miss.
Calais is a city in the Nord-Pas de Calais region of France. It is the closest point on the French mainland to England, with Dover's white cliffs clearly visible just 20 miles away. Calais has a major cross-Channel ferry port, and the Channel Tunnel is nearby.
But you know all this!
Did you know, however, that Calais makes a convenient launching pad for exploring the majestic Côte d'Opale? Or that there are a number of major artworks to explore? Have you visited the beach in Calais, probably one of its best kept secrets? And were you aware that, just a short drive away, you can visit the traditional French town of Saint-Omer, the old city of Adres with its beautiful lakes, or take in the scenic surrounds of the nature reserve at Le Platier d'Oye?
Maybe it's time we rethought Calais.
Your main choice in terms of where to stay in Calais stay will depend on whether you are looking for a beach break or want to explore the cultural treasures that Calais holds.
There are a number of hotels in Calais offering easy access to the beach, and many with sea views. Calais' fine-sand beach is just a mile from the Place d' Armes, and the seafront area is well served by eateries and fun-packed activities for families, including amusements, rides and mini golf.
If you are travelling with your family there are a number of family-friendly hotels available, as well as a good choice of budget hotels and bed and breakfasts.
In the city centre itself the hotels cluster close to the main cultural attractions, such as Les Six Bourgeois and the Musée des Beaux-Arts et de la Dentelle.
The tone is set when you notice Rodin's sculpture set outside the flamboyant Town Hall, which is worth a visit in itself for the stunning views from its belfry. Rodin's Bourgeois de Calais shows six distinguished citizens of Calais, who, during the Hundred Years War with England, went voluntarily into the captivity of King Edward III to save their besieged town.
Calais offers a number of other fascinating exhibitions and museums for those looking to explore a little culture on their break away. You can discover more about Rodin's genius at the Musée des Beaux-Arts Calais.
Calais was flattened by bombing during World War II and the history and effects of the war are the theme of Le Musée de Mémoire 39-45. Set in an old bunker, you can see weapons, uniforms, photographs, press cuttings and objects from the everyday life of Calais when it was under occupation.
A gentler side to Calais' history is explored in La Cité Internationale de la Dentelle et de la Mode. Calais has a history of lacemaking that began 150 years ago, when lacemakers from Nottingham emigrated here. Set in a 19th century factory building, the collection covers the history of lacemaking techniques and fashion design. Illustrations by well-known designers, such as Givenchy and Chanel, demonstrate the use of lace in high fashion.
The beach at Calais is one of its best kept secrets. Golden, soft sands are lined by white beach huts offering plenty of fun, relaxation or sports. Nearby too you will find Dunkerque, where 700 hectares of dunes, 10 miles of beaches and a recognised sailing resort make the Flanders coast an increasingly popular seaside resort for tourists.
From your Calais hotel you are ideally placed to explore the majestic Côte d'Opale. Stretching from the Belgian border to the Baie de Somme (Somme estuary), this coast is named after the play of colour between the sea and sky. It features proud chalk cliffs, rolling green hills, vast expanses of beaches fringed by scrub-dotted sand dunes and a number of charming seaside towns.
History lovers can explore the remains of Nazi Germany's Atlantic Wall, that tried to hold back the Allied invasion that eventually took place in Normandy. For the rest of us there's the traditional markets of Saint-Omer, the atmospheric lakes near the old city of Adres and tranquil walks among the scenic beauty of the nature reserve at Le Platier d'Oye.
Source: www.expedia.co.uk