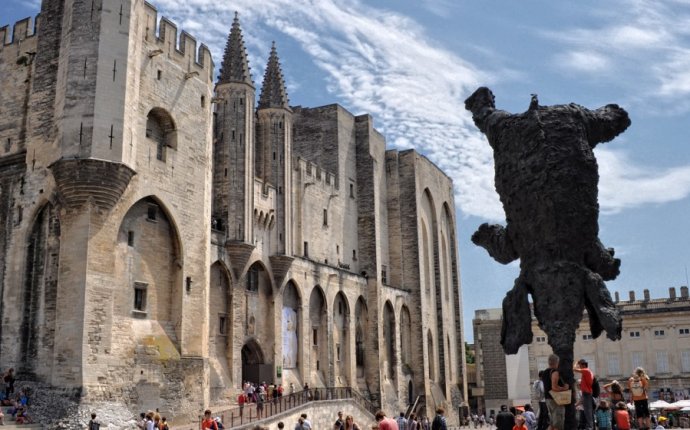 Hotels in Avignon, france
Graceful Avignon seems best known for two things: the nursery rhyme about the bridge; and the fact that for a 68 year period in the 14th Century, Avignon was the home of the papacy. During this time Avignon became the centre of the western world. Our selection of the best places to stay in Avignon vary from properties in the centre of town to more rural affairs just outside, all of which are well placed to explore this fascinating region.
The Popes thought the centre of the western world should look regal and wealthy. So they spent a lot of money constructing grand palaces - none grander than the Palais des Papes - and commissioning magnificent artworks. And these treasures are one of the things which make Avignon such a wonderful place to see. The performing arts festival in July is another big draw. And of course the half crumbled medieval bridge spanning half the Rhone.
Even if religious architecture isn't your thing, you can't visit Avignon without seeing the Palais des Popes. This is one of the largest medieval Gothic buildings in the world and the scale and grandeur of the thing will leave you dumbfounded. You may also be surprised by the palace's fortifications. The walls are three metres thick and portcullises and watchtowers are integral to the design. Proving how concerned the Popes were about security, even this far from Rome.
Before the Palais was completed the Popes lived in the bishop's palace, which was given a regal refit when the papal throne was moved here in 1309. Today the palace is a museum, where some of the great art treasures commissioned by the church during Avignon's reign are housed. The collection is outstanding, featuring religious works from the 13th to 16th Centuries, including Botticelli's Virgin and Child.
Source: www.thehotelguru.com