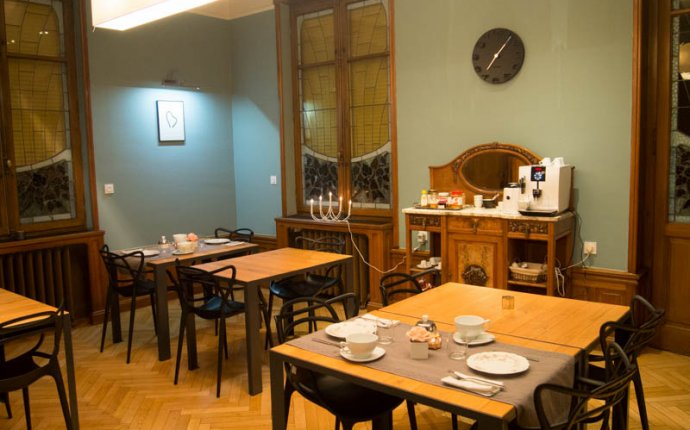 Bed and Breakfasts in Colmar, france
A cheap hotel close to the centre of Colmar, Colmar-Houssen airport and Ballons des Vosges regional nature park
Our B&B Hotel in Colmar is close to everything important to you. Colmar-Houssen airport is 4 miles away, the train station less than 3 miles, and the A35 just a few minutes by car, for an easy departure. Ballons des Vosges regional nature park is very nearby, perfect for nature lovers. And for all you shopaholics, Colmar city centre is less than 2.5 miles away. Handy!
Access COLMAR Vignobles Ouest
From Strasbourg : A35 exit 23. Follow direction Colmar, then Nancy/Belfort on the N83.
From Mulhouse : A35 exit 24, follow Nancy, then Belfort on the N83.
From Colmar or the Colmar rail station. Direction Hôpital Pasteur, then Lycée Camille See . Continue onto the N83 crossroads, the hotel is on the right.
Personal welcome
From Monday to Thursday : from 6.15am to 9.00pm. Friday and days before bank holidays : from 6.15am to 8.30pm. Saturday : from 7.00am to 8.30pm>br> Sunday and bank holidays : from 7.00am to 11.00am and from 5.00pm to 8.30pm
Breakfast
Fresh bread or croissants? With Nutella or jam? Accompanied by tea or coffee? Or perhaps you would prefer something savoury, like eggs and bacon... The choice is yours at our all-you-can-eat breakfast buffet, from 6.30am - 9.30am during the week and 7.00am - 10.30am on weekends and public holidays, for just € 6, 15 per person. Up to and including 10 years of age, children benefit from the reduced price of € 3.
Comfortable hotel rooms
Booking a cheap hotel can often mean compromising on convenience and comfort, but not with B&B! Whether there is one, two or four of you, we will always have the perfect room for you at the . We offer air-conditioned rooms equipped with a cosy bed with soft duvet for a great night's sleep, plus a private bathroom with an XXL shower head. And for those who never log off, we provide a free and unlimited high-speed WiFi connection and a flat-screen TV for a relaxing evening (7 channels including beIN SPORT by NUMERICABLE TV). Enjoy your stay!
Extras
If you experience any problem during your stay for which we are unable to find a solution, you will be awarded our Money back and Invited back guarantee, offering you complete peace of mind.
For optimal comfort, some rooms are equipped for people with reduced mobility.
A microwave is available for heating your meals.
Non-smoking rooms are available.
Travelling with your pet? A small supplement of €4 per night will be charged.
Parking
Our B&B Hotel in Colmar Vignobles Ouest has secure, free parking.
For further information, please contact us directly.
A hotel just minutes from Colmar city centre
Your stay at the will provide a great opportunity for a family walk to the Unterlinden museum, where you can admire the Issenheim altarpiece. See other family weekend ideas in Colmar and in Alsace in the Nearby section.
Source: www.hotel-bb.com