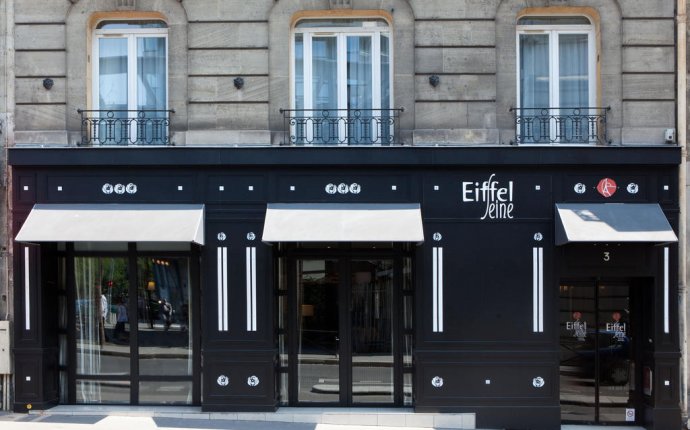 Hotel Eiffel Seine Paris france
The hotel was completely renovated in 2006 in pure Art Nouveau style. The Hotel Eiffel Seine is a delightful three-star, top-of-the-range boutique hotel with a unique decor.
The elongated, stylised geometric decor of the Hotel Eiffel Seine is inspired by the Austrian Jugendstil. The theme is carried throughout the public and private spaces of the hotel, inspired especially by the paintings of the renowned Gustav Klimt.
Superbly situated, only a few minutes walk from the Eiffel Tower and the Trocadéro, the Hotel Eiffel Seine is ideal for making your stay in Paris memorable!
Reception
Our young, dynamic, multilingual team looks forward to welcoming you and will be happy to serve you at any time of day in our elegant and very Parisian Art Déco lobby.
Breakfast
Breakfast is served in a magnificent room, the walls covered in beautiful fabric. The copious breakfast buffet is served in a peaceful and sumptuous setting.
Lounge-Bar
Our entrance lounge and its bar offer you a unique, elegant and cosy place in which to relax.
Meeting Room
A large room is available which will hold 18 seats or 20/25 people standing for a cocktail party.
Equipment :
• Large flat screen (1.50 metres wide and 80cm high)
Source: www.france-hotel-guide.com